Discover a New Way To Heal With Those On The Same Journey
How To Work With Enable Your Healing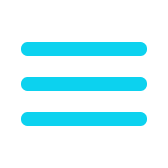 Start by filling out our application form so we can get to know you better!
Each program is tailored for different conditions and customized to suit your needs. Please see below the programs and conditions we can help you with.
Mary suffered with severe dysautonomia for 12 years, 4 of which she was bed bound. Through her own research she discovered the formula to completely heal herself and is now helping 100s of patients, like her, go into full remission!
Nervous system disorders require a very specific protocol, So Mary has created an extensive program to help those in need to get into full remission.

This is now the only group program that Mary leads.
This is one of 100's of patients that went from bedridden to riding a bike everyday, through following this program.
This program is for you if:
You're already a practitioner but you're frustrated with your results
You're a nutritionist, chiropractor, or MD looking to deepen your knowledge
You've been on your own health journey and you're wanting to learn the fundamentals of nutrition so you can help others
Work 1-1 With Our Nutritionists
If none of these categories fit your health goals, you can schedule a one-on-one appointment with Natalie or Courtney who are both trained by Mary.
Mary is no longer offering one-on-one appointments but she oversees all of her Nutritionists clients on a weekly basis.
Functional Nutritional Therapy Practitioner
Natalie Earle is a certified Functional Nutritional Therapy Practitioner (FNTP) currently based in Scottsdale, Arizona, but she calls Oregon home. Natalie has previously worked four years at a functional medicine clinic and has helped individuals reverse chronic diseases such as Diabetes Type 2, Hashimoto's, IBS, and Ulcerative Colitis. Natalie has received training and is currently under the supervision of Mary Ruddick to support the body's healing by regenerating the immune system, hormonal system, and nervous system. She does this through nutritional therapy, lifestyle recommendations, and supplementation focusing on healing the microbiome. Natalie specializes in working with all types of digestive issues, chronic constipation, and IBS/SIBO. Along with her focus on digestive health, Natalie has a passion for women's health and hormonal imbalances ranging from PMS to Postmenopause and neuroendocrine disorders like Alzheimer's. Her journey started after she earned her bachelor's in Physics when she began experiencing symptoms stemming from childhood trauma, mercury poisoning, and the SAD diet. Her symptoms manifested as severe PMS, brain fog, eczema, PTSD, candida, cysts, acne, anxiety, depression, and gastrointestinal disorders. Natalie began studying the microbiome and learned how nutritional therapy improves mood, physical ailments, and energy. She has lived the connection between gut health, physiological health, and psychological well-being by changing her nutrition and reversing food intolerances. Research supports her experience, and she has discovered she is not alone in it.
Natalie uses a variety of dietary protocols such as the GAPS diet, ketogenic diet, lectin-free, low-oxalate, low-histamine, carnivore, and fasting. She uses an individualized approach to create custom nutritional recommendations, including supplements, herbs, limbic system exercises, self-compassion meditation, and hypnosis.
Nutritional Therapy Practitioner
Courtney Jacobs is a one of a kind Nutritional Therapy Practitioner (NTP), Limbic System/Neural Retraining Educator and Certified Life Coach who has worked in the health and fitness field for 15 years. Courtney has received training and is currently under the supervision of Mary Ruddick to support the body's healing by regenerating the body's digestive system, immune system, nervous system and endocrine system. The foundation of her work is creating bio-individual diets for clients. These diet protocols are specifically tailored to each individual's current health conditions, genes and lifestyle. When the right diet is applied the body's innate healing capacity kicks into action and robust health presents itself. Courtney is most known for her proven ability to get her clients unstuck and change their lives by combining functional nutrition with life coaching, limbic/neural retraining and mindset work. She has seen in practice that when you help shift someone from the inside out along with the right diet and lifestyle that what emerges is the healthiest, happiest version of her clients that they have ever experienced! Courtney has experience working with digestive disorders, stubborn weight loss, histamine intolerance, oxalates, salicylates, lectins, the carnivore diet, mental health issues, diabetes, autoimmune issues, eating disorders, brain fog, joint pain, PMS and limbic system issues. Courtney's passion for this work stems from her own remarkable health journey where she healed from SIBO, mold exposure, severe food intolerances, parasites, histamine issues, oxalate/salicylate/lectin issues, limbic system issues, joint pain, fatigue, brain fog, anxiety/depression and sensitivity to light and sound using a combination of diet, lifestyle and limbic/neural retraining exercises. She has also recovered from addictions and disordered eating. Courtney is a bright light that offers hope and concrete direction to regain the life her clients dream of! Working with her you will soon see that ALL THINGS ARE POSSIBLE!
This website is not part of the facebook site or facebook Inc Additionally, this website is NOT endorsed by facebook in any way. FACEBOOK is a trademark of FACEBOOK Inc